2018 Annual General Meeting
Proposed Agenda for 2018 Annual General Meeting of the Notre Dame and Usher Lakes Association
Annual General Meeting - Rupert Community Hall, August 18, 2018, 10:00 am
Mandate of the association: "to promote, protect and preserve the quality of Lac Notre Dame and Usher Lake and the watershed environment of the Lakes to ensure their continued use and enjoyment by all".
Constitution of the meeting - quorum based on registered members
Move Seconded
Move Seconded
Approve agenda for 2018 meeting
Move Seconded
Financial Report - annual expenses including water testing & reserve
At the end of our financial year on June 31, 2018 - there was $5,633.40 in the Association's bank accounts
Income this year was $242.17 from 18 memberships, interest and donations.
Expenses this year were: $275.51 for Rupert Hall rental, bank fees and web hosting.
To reduce annual expenses, the mailbox in Wakefield was closed this year - no fees outstanding, all banking moved online
Reimbursement cheque to Robert in June for web hosting fees for last year ($148.36). Web hosting now provided by Steve Hume free of charge
Reimbursement cheque for Jane for printing of Tip Cards $237.30 (will be in 2018-19 fiscal year)
Quebec corporation report for last year and this year is outstanding - $35 x 2 will be required
Your membership fees support the following:
Water testing $300-$400 per year
Buoys and signs (not every year)
Awareness - tip cards (not every year)
Reserve funds to prepare for potential invasive species or milfoil surge; consultation with experts like ABV-7 report
Quebec non-profit corporation fees ($35/year)
Domain name fees for the web site every two years Move to accept Treasurer's report Seconded
Water testing report
Results of 2017 and 2018 water testing - e-coli concern
Board report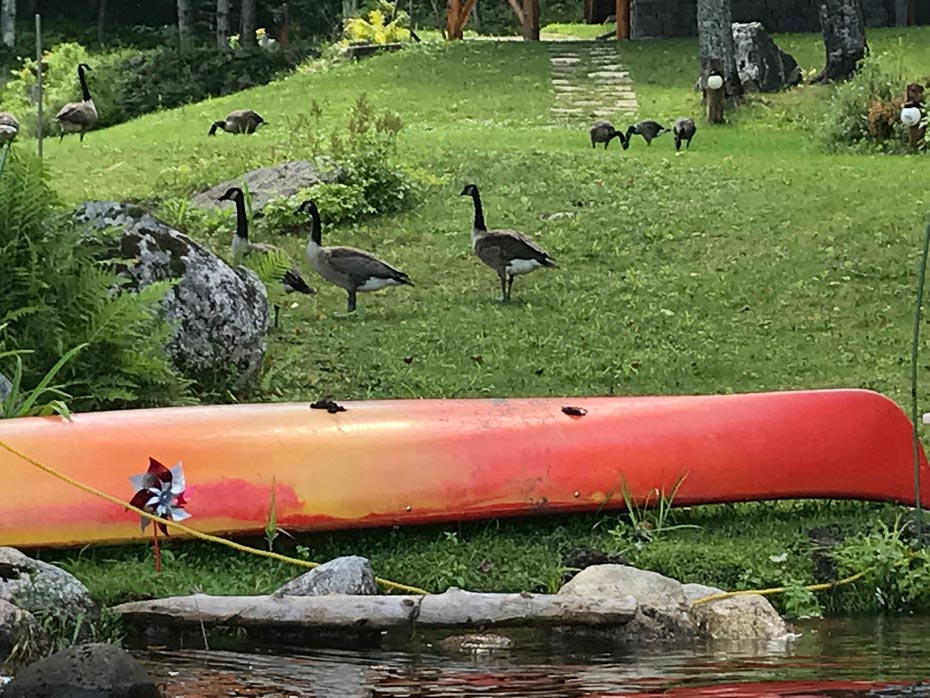 Proposed program for 2018:
Develop a position and understand full costs, responsibilities and benefits of joining Quebec's- Réseau de surveillance volontaire des lacs (RSVL) - Voluntary Lake Monitoring Network http://www.mddelcc.gouv.qc.ca/eau/rsvl/index.htm
Maintain Facebook page now that new web site is up?
Buy a Lake Association cutter and rake that people could borrow for their property? Move to accept proposed program Seconded
Members open issues
None have been proposed to date.
Current board and election of new members
The Board requests new members. We meet 2-3 times per year plus the AGM. Article 3 requires 7 board members - we did not look into changing the articles, Lisa will do so if required
Lisa Fast, President (elected July 21)
Robert Boucher, Vice-president
Jane Hayward, Treasurer
Dave Hayward
Erin Jamison (Usher Lake representative)
Marie Maissoneuve
Move to adjourn
Moved Seconded