Join us for our Annual meeting - Saturday August 24th 2019
Rupert Hall - 24 Chemin Shouldice - 10:00 am til 11:30 am.
Canada Goose Action Plan
An email to all members and previous members went out April 24th from info@lacnotredame.org. It outlined our Goose Action Plan:
The Association tests samples of water from the Lakes for phosphorus, nitrogen and E-coli on a regular basis. Volunteer and Lake Association member Carole Doré has collected samples for testing for over 10 years. Say Thank You when you see her!
2019: Water testing will take place in early August. Water levels are very high - please keep motor boats far from shore to reduce erosion and damage to docks.
Keep our water clean. We pulled together a handy sheet of tips to share and delivered them dock to dock in 2019. Share them with your renters - binder page version available.
Some years, invasive Eurasian Milfoil forms a dense carpet on the lake's surface, crowding out the indigenous plant species and harming fish. It was brought in on someone's boat or fishing equipment. Each tiny piece broken off by waves or boats can turn into a new plant.
The map shows all inlets and outlets into the lakes. Lots are marked. Water testing locations are marked.
Join the Association to help fund water testing, protect the quality of our water, get updates on water quality initiatives and contribute to Association activities like placing buoys to alert boaters of heavy milfoil weed areas.
The lake dragon on Chemin du Domaines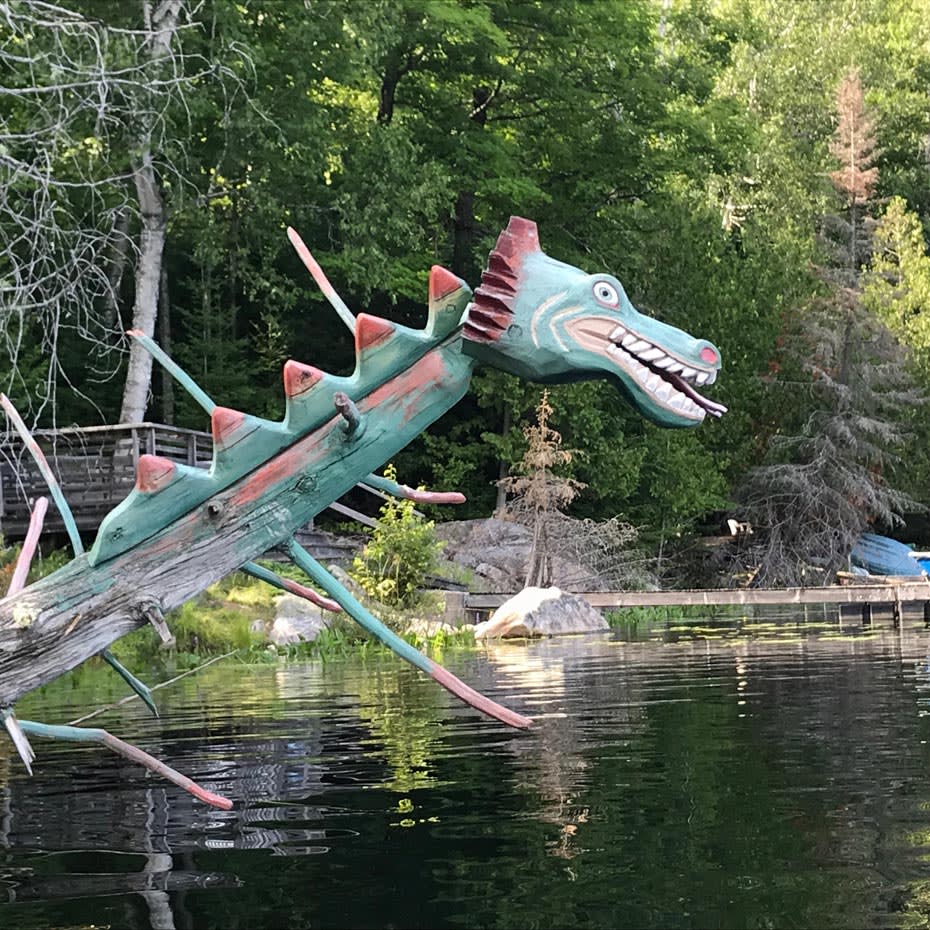 Date modified: